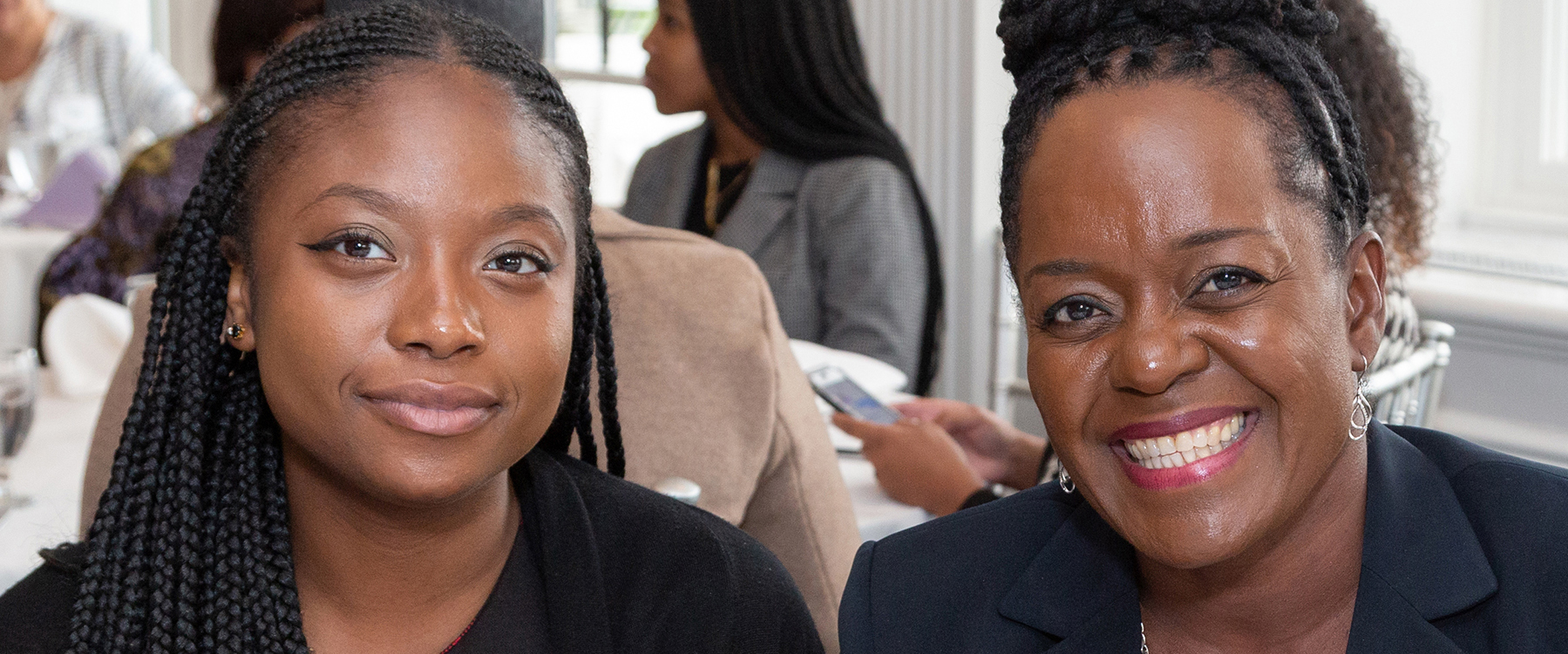 Ashanti Palmer and Trecia Pessoa
Ashanti Palmer is honored to be the valedictorian of Nellie A. Thornton High School, Class of 2020, in the city of Mount Vernon, New York. Her achievements and excellence have recently been recognized by ABC7 News.
Ashanti's academic success stems from her hardworking nature, leadership, and love for learning. Since kindergarten Ashanti has been enthusiastic about her education as evidenced by making the honor roll every semester. In addition to earning the esteemed honor of being the class valedictorian, Ashanti has not missed a day of school since Pre-K up until graduating her senior year!
On top of Ashanti's academic career, she continues to find opportunities to better herself. This past school year, Ashanti was a member of our Her Honor Program Class of 2020-2021.
Ashanti remarks on how her mentorship experience has changed her:
"The most significant way my mentors helped me during my mentorship experience was that they helped build my confidence with my work and my public speaking. My biggest weakness coming into the Her Honor program was that I had a fear of public speaking which I wanted to rectify because as valedictorian I had a speech to make in front of a crowd of people during graduation. One of my mentors, Nicole Lindsay, came up with the idea that I should read a Dr. Seuss book. The purpose of this was to help with my inflection and make me comfortable speaking in front of people. Even though I thought that reading the book was silly, it did help with how much emotion or emphasis I put behind a word. I never realized how monotone my voice was when I read until Nicole and Trecia pointed it out. Over the course of my mentorship, I also shared a poem I wrote with Trecia and Nicole. Sharing my poetry has always been nerve-racking, but Nicole and Trecia were amazed by my poem. This increased my confidence in my work because they genuinely impressed with the work I had created"
Ashanti attended her mentorship at Mastercard, where she had two inspiring mentors, Trecia Pessoa; Vice President and Senior Managing Counsel, and Nicole Lindsay; the Chief Operating Officer Center For Inclusive Growth, Strategic Growth. Both Nicole and Trecia are veteran mentors of Her Honor. We are grateful for their incredible support and our 11-year Mastercard partnership.
Ashanti Palmer is one of the many amazing young women who are esteemed members of our Her Honor community. We are very proud of the accomplishments she has made throughout her entire education. Ashanti will continue to prove her excellence as she furthers her education this Fall 2020 pursuing a degree in Biomedical Engineering at Rensselaer Polytechnic Institute.