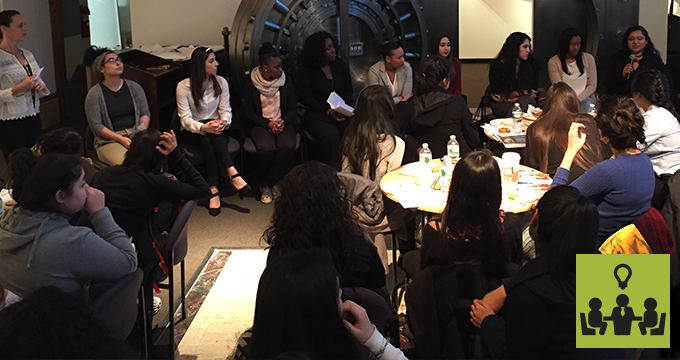 Alumni Roundtable
In this workshop former Her Honor mentees will talk about their experiences in high school, college and beyond.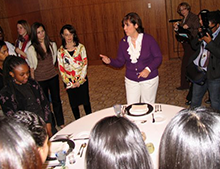 "The Her Honor life skills workshops have become an important part of my everyday life. I learned valuable skills in each workshop that I plan to take with me throughout my life.
My favorite workshop was the Personal Well Being and Healthy Relationships workshop. That workshop taught me more about my body and my health than I had previously known. I feel that that workshop had the most practical everyday life application because it is very important to know yourself and how to care for your mental health as well as your physical health.
I also enjoyed the Financial Planning, Business Attire, and Dining Etiquette workshops. The Financial Planning workshop was very informative and, I believe, necessary for the girls as we venture into the world beyond high school. Before the workshop I did not know much about how the stock market worked, how to use a prepaid card or even the difference between debit and credit. When that workshop ended, I not only knew more about financial planning, but I also gained newfound interest in the stock market.
I found the business attire workshop useful because I always had questions about how to dress professionally for a job interview or for work. The Business Attire workshop also answered lingering questions such as "What counts as dress-casual?" or "How high of a heel is too high?"
For my internship I was placed at MasterCard Global and it was extremely useful to know how to dress properly for the corporate environment. Overall, I found all of the workshops extremely useful and beneficial to my future endeavors."
Vanessa Gardner
Class of 2015-2016
Thornton HS